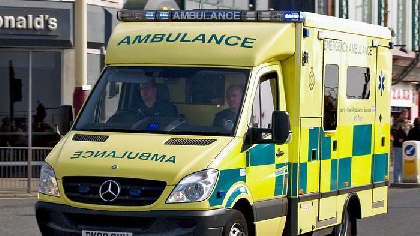 The one day strike starts today
Walk out being staged in ongoing argument over paramedics pay.
The walk out was announced by the GMB union after talks with North West Ambulance Service (NWAS) bosses seemed to reach loggerheads.
Ambulance staff across the North West region, including Cheshire, will stage a two hour walk out at the beginning of each day shift today.
An earlier ballot of members saw more than 84% of those who responded vote for strike action.
Paramedics working for North West Ambulance Service have waited patiently for the outcome of job re-evaluation going back more than 12 years.
The GMB had hoped strike action could be avoided, but it's claimed that when the GMB asked for an external body to conduct the job evaluation, NWAS management refused.
Mike Buoey, GMB Organiser, said: "GMB's North West paramedics are taking this step reluctantly as a last resort – but they've been backed into a corner.
"They have waited patiently for many years while their job was re-evaluated for the years between 2005 to 2016.
"NWAS asked what they wanted. We told them; an independent investigation into what has happened during the past 13 years and an external evaluation of the job role.
"They flatly refused.
"Now thanks to the pig-headed attitude of NWAS top brass, our members will take strike action."
There's been no comment as yet from NWAS.