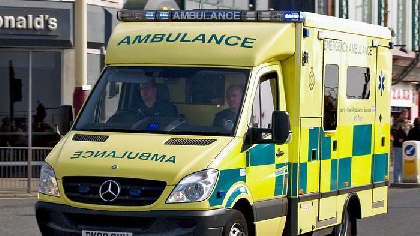 Members of the GMB Union have already taken industrial action this month
Paramedics in Cheshire, and across the North West, will be striking for the second time today after GMB Union members voted in favour of industrial action.
A ballot of members saw more than 84% of those who responded vote for the strike.
The union is locked in a long running dispute with North West Ambulance Service management over pay.
Members of the GMB Union will stage a six hour walk out at the start of each day shift.
Paul Turner, GMB Organiser, said:
"GMB's hard-working North West paramedics have simply had enough.
We submitted a freedom of information request to NWAS, which made it clear the Trust that had sought advice from senior figures within NHS employers - a clear breach of national job evaluation guidelines (JEG).
"Our members now have no confidence in the JEG to enable a a fair and transparent evaluation.
"GMB is asking for an independent investigation to be undertaken into what has gone on during the past 13 years and the reason we are in this situation."