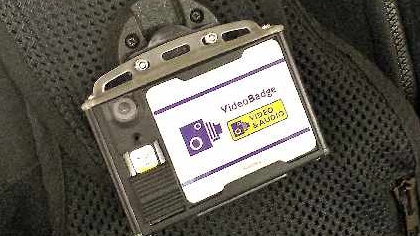 Police in Cheshire are getting trained up on wearing body cameras.
For the first time, Body Worn Video (BVW) will be used by all frontline officers including local police units, detectives and PCSOs.
This month, training will begin for all frontline officer as the force-wide roll-out continues. Currently, only football spotters, firearms officers and Taser officers have access to the equipment.
Police officers will share the devices between shifts, ensuring the introduction of the new kit is as cost effective as possible.
They'll dock the device when they return to the station from their shift in a safe and secure manner. The footage will then be automatically stored on the force's central records.
Cheshire's Police & Crime Commissioner David Keane, who approved the funding, said: ""It was fantastic to see BWV in action. From spending the afternoon with one of our Taser officers who has been using the kit for a couple of months, it's clear to see the huge benefits this equipment is already bringing to neighbourhood policing across Cheshire."
The roll-out of the kit to all local policing units is expected to be completed by the end of 2018.